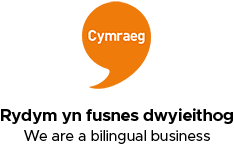 Antur Cymru Enterprise and the Business Wales business support service
Antur Cymru Enterprise delivers the Welsh Government Business Wales Business Support service and provides business advice across Mid Wales, West Wales and North Wales.
If you are thinking about how to start a business in Wales, or how to grow a business in Wales, we can offer business advice in areas including start-up business loans, setting up a business, setting up a company or business training. We provide fully-funded business advice, webinars and workshops.
If you're an existing business in Wales looking to grow or innovate, we have fully funded advisors available to help you to review your business, develop your business plan, reassess your business objectives, devise marketing plans and assist you in financial planning and compiling financial projections, key considerations before applying for finance.
To arrange an appointment with our team of more than 60 Business Wales advisors across Mid Wales, West Wales, and North Wales, call for Mid and West Wales 01267 233749 and for North Wales 01745 585025.
When enquiring about our Business Wales Advice are you?
Wondering about how to start a business - ask about our Taking the Plunge starts programme
Wondering how to grow your current business - ask about our post start programme 
Does your business need funding - ask about business funding opportunities in Wales?
Looking for start-up finance? - ask about our Start-up Loans service.
A young entrepreneur between 16 and 24? ask about the Big Ideas Wales programme.