Antur Cymru Enterprise, proud to deliver the Business Wales business support contract in Mid Wales, West Wales and North Wales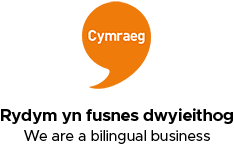 Starting, running and growing your business with Business Wales
We have a team of experienced advisers that can advise on all aspects of starting, running and growing your business.
We offer virtual workshops and webinars as a taster and they can include Starting and Running Your Business, Finance, Marketing, HR and Sustainability topics.
Our Customer Relationship Officers will speak to you via phone consultation to assess your needs and put a package of support in place which could include one to one support with an experienced Business Adviser.
Typically the Business Adviser will review your idea and advise on business planning and funding, offer support with marketing and operations to sign-post you to other specialist advisers and government services.
Growing your business
You may have already started your business or are a mature company with trading history. We can help you grow and identify opportunities. We recently helped connect many businesses to government support during the COVID-19 Crisis.
Our advisers will be happy to help review business plans and finances and refer you to our specialist team. This service can be delivered virtually ensuring continuity of service during these uncertain times.
Our experienced advisers can work with you to...
Explore tendering opportunities
Begin or expand trading internationally
Minimise your environmental impact and save costs
Recruit, retain and manage staff including developing contracts of employment
Understand tax and book keeping requirement
For support to start, run and grow your business
Step 1
Book a workshop to explore the steps to setting up a successful business
Step 2
Arrange a one to one session with an experienced business adviser for expert impartial support
Enquire about our specialist support...