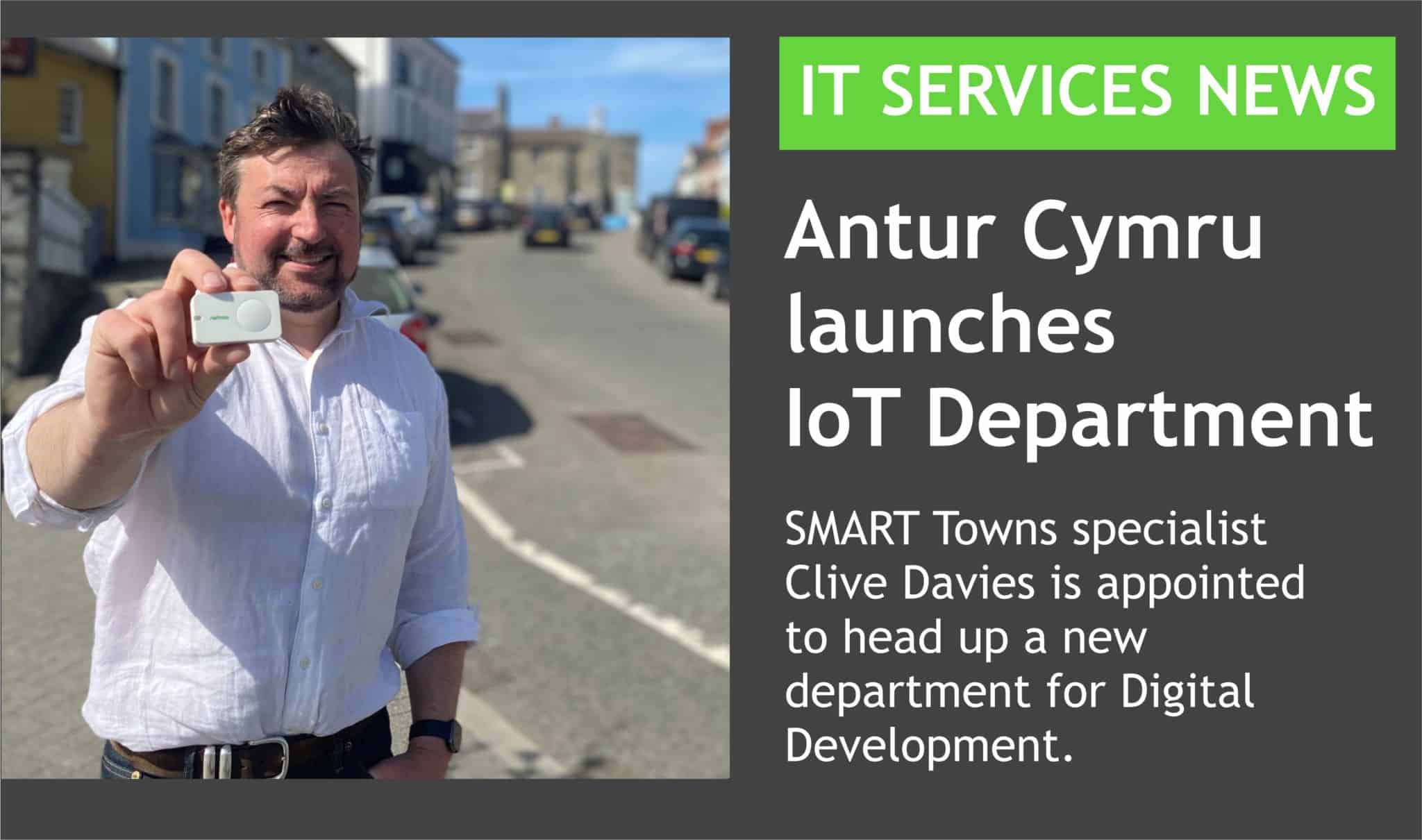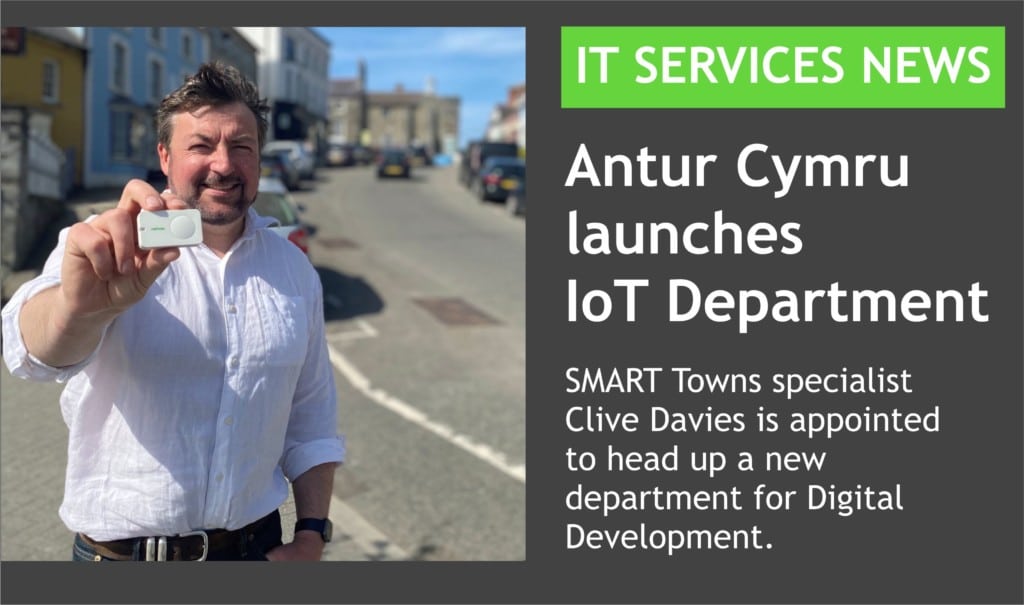 SMART Towns specialist Clive Davies has been appointed by Antur Cymru Enterprise to head up a new department for Digital Development which will be exploring opportunities presented to both towns and businesses from adopting IoT technology. Clive Davies an established member of Antur Cymru Enterprise and the Telemat IT Support team, brings a wealth of experience as a pioneer of SMART Town methodologies.
Antur Cymru will work not only with towns to install and maintain technologies such as LoRaWAN, a low-cost system that facilitates a wide range of monitoring applications but also with businesses to explore further applications for the emerging technology.
As part of the role, Antur Cymru has agreed to a part-time secondment for Clive to contribute to Welsh Government's 'Year of SMART Towns' initiative, helping support Welsh towns to understand and access the benefits of data-led regeneration strategies.
Clive well known for the work he has delivered in developing and promoting Town Wi-Fi data capture solutions, believes that LoRaWAN offers an additional opportunity both alongside Town Wi-Fi and as a stand-alone solution.
Clive Davies commented.
"It is a great time to be setting up this new department at a time when solutions are being developed to not only track town footfall patterns but also to measure air quality, light levels, motion, temperature, and numerous other applications beneficial to improve both quality of life and business performance. The emerging discussion around the role of Town Wi-Fi in addressing digital exclusion means that together, these technologies present solutions to many problems faced by communities. "
In his new role, Clive will be working with leading specialists to identify solutions to address some of the challenges facing our high streets and also exploring wider applications for sectors such as farming, manufacturing, tourism, and care.
One of the really exciting things about IoT is that it offers unlimited applications as varied as the problems it seeks to address. Whilst Antur Cymru has focused on capturing town centre data, it can now use IoT to create additional capabilities of wider application.
Bronwen Raine, MD at Antur Cymru,
"Clive's appointment is key to Antur Cymru's drive to ensure business and communities across Wales can benefit from an emerging technology to address the economic impacts of Covid, be that at a business or community level.
A key part of this is our mission to raise awareness of the role of LoRaWan in driving a sustainable recovery and generating long-term economic growth. We have worked with numerous town and county councils delivering data capture programmes and are excited to both share our learning from this experience and explore the opportunity to roll out solutions to a wider business audience."
For further information and images:
Dai Nicholas, Marketing Manager, Antur Cymru Enterprise, 07736542280
What's your reaction?
0
Cool
0
Bad
0
Lol
0
Sad