Telemat IT Services has delivered Town Wi-Fi to 22 towns pan Wales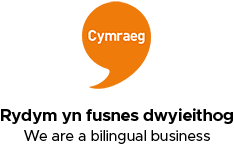 Telemat IT Support business services
Telemat IT Business Support Services provide tailored solutions for businesses of all sizes across Wales with a highly skilled team of bilingual technicians offering a range of IT business services and business IT consultancy.
Telemat's Business IT services include Business Wi-Fi, remote worker IT solutions and Business helpdesk support contracts. You can use our services to support delivering specific projects, from the project planning, specification, costing, sourcing, and installation, to ensure your project runs efficiently and cost-effectively.
Our IT helpdesk support contracts ensure your staff have access to all the expertise they need to keep systems operating effectively and protected from risks of data loss or cyber fraud. All monthly support packages include robust data back-up strategies, asset register maintenance and a free annual audit to ensure that your business is planning for hardware replacement and system updates. One of the biggest risks to staff downtime in your business is lost passwords. Our experience of working closely with the businesses to understand their requirements tells us that resolving these issues promptly is as key to your business operations as being there to support complex system failures.
Ask about our range of support packages, tailored to your business needs:
Business IT support services including one off projects and consultancy
Business IT Support Contracts
Remote Working Solutions
Not Spot Broadband Solutions
Cybersecurity 
Consultancy Services
Town Wi-Fi Solutions
Hospitality Business Wi-Fi