We have delivered Wi-Fi solutions to more than 30 towns across Wales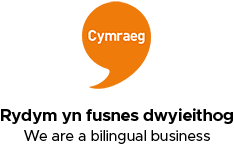 Town Wi-Fi solutions
Telemat can offer full scoping, specification, sourcing, installation and ongoing support for Town Wi-Fi systems. Our solutions offer full internet access to network devices in public locations including tailored solutions for town centres, airports, visitor attractions, camping and caravan sites  and many other applications.
With our Wi-Fi solutions, your location can benefit from increased footfall through active marketing, promoting up-to-date visitor information.
Town social media marketing
Telemat can analyse your Wi-Fi data to understand your town centre users shopping habits and walking / travel routes. We provide the data to support town regeneration strategies and help build tailored marketing plans for the town based on the data.
We can help you push key sales messages to town centre users highlighting events, shops and restaurants, offers and other reasons to return, via social media platforms.
Enquire about our public Wi-Fi and marketing services...