We have been pioneering rural business and IT support for over 40 years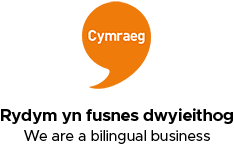 Rural Broadband
We are supporting rural villages to take advantage of the latest connectivity technology supported by the Rural Broadband Scheme.
Residents can combine Rural Broadband Vouchers to fund solutions for slow or non-existent broadband, bringing digital connectivity to remote locations.
Farm Wi-Fi
We have developed a package of Wi-Fi support to get the whole of the working farm connected, from farmhouse to milking parlour, helping farmers to keep up to date with the latest farm technologies and run their business more effectively.
Please enquire about our connectivity packages in rural areas by filling in the form below.
Felinwynt is a village in Ceredigion around 4 miles from Cardigan, despite…
Subtitle
Client Case Studies
Some description text for this item
Enquire about our rural broadband services...