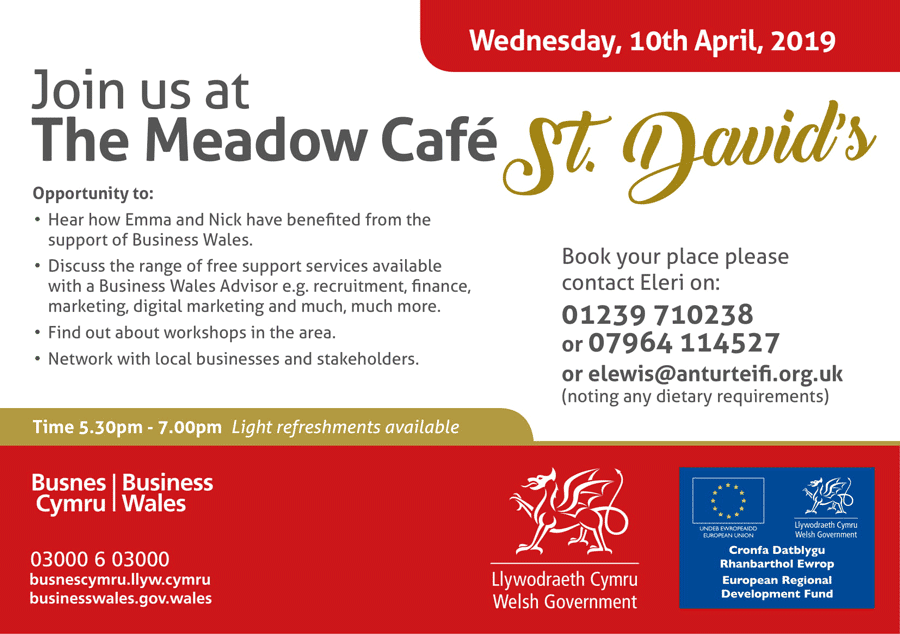 Join us at The Meadow cafe St.David's
10th April 2019
Opportunity to:
Hear how Emma and Nick have benefitted from the support of Business Wales.
Discuss the range of free support services available with a Business Wales Advisor e.g. recruitment, finance, marketing, digital marketing and much, much more.
Find out about workshops in the area.
Network with local businesses and stakeholders.
5.30pm – 7.00pm
Light refreshments available
Book your Place please
contact Eleri on:
01239 710238
or 07964 114527
or elewis@anturteifi.org.uk
(noting any dietary requirements)
What's your reaction?
0
Cool
0
Bad
0
Lol
0
Sad