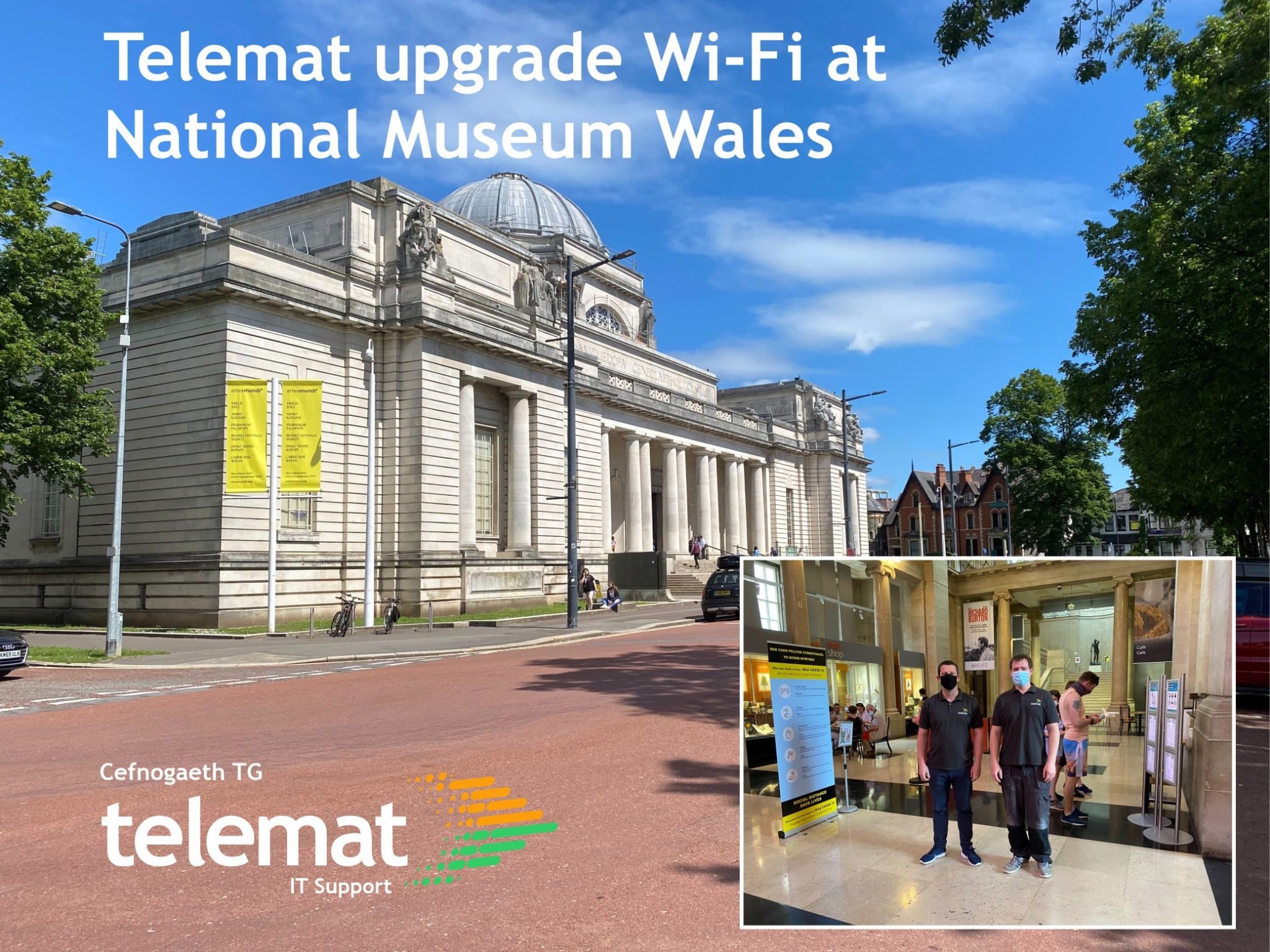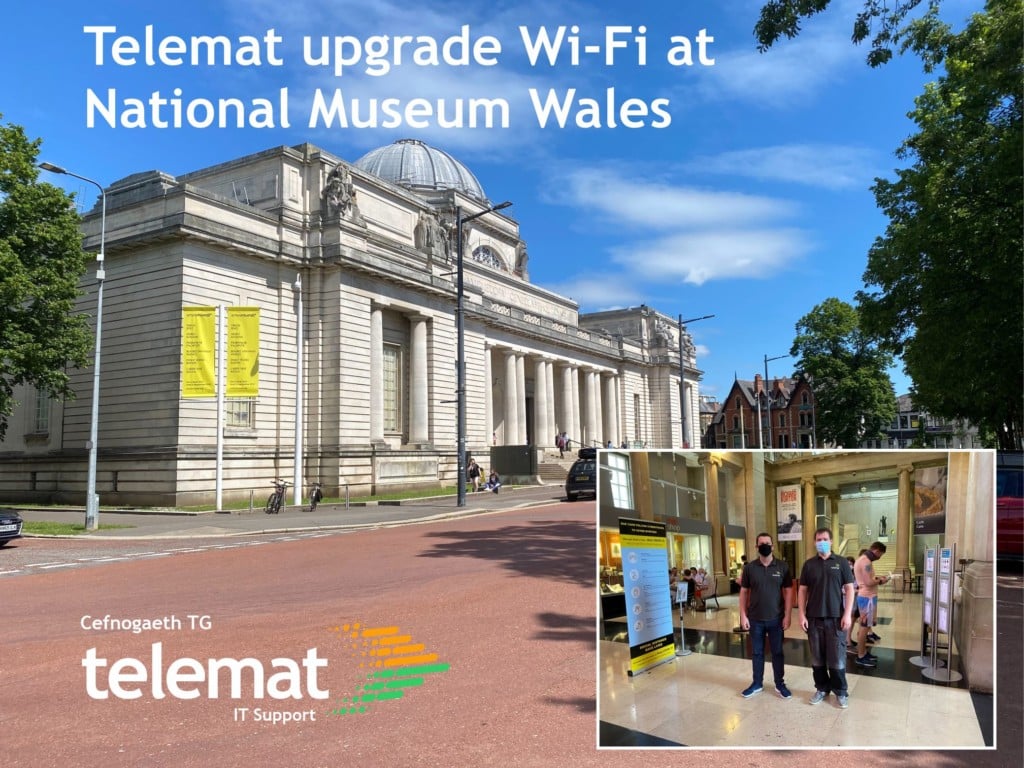 As part of its partnership with the National Museum of Wales, Telemat IT Support has recently completed a major upgrade of the Superfast Wi-Fi system in each of the eight museums located across Wales.
Supporting the National Museum of Wales since 2018, this work formed part of the original agreement to provide Wi-Fi upgrades and installations during the term of the contract.
In the Europe wide tender process Telemat was successful in beating off competition from four other UK based Business Wi-Fi installers. Telemat's submission was praised not only for its understanding of the requirements but also for its "higher than expected' equipment specification.
Following the upgrade, the museums can now offer faster Wi-fi connection to both visitors and staff as well as the ability to access analytical data of visitor numbers and trends. This function provides valuable marketing opportunities for promoting events and highlighting key features of each museum.
Some of the sites which have benefited from the upgrade include the National Museum Wales itself in Cardiff, the National Slate Museum at Llanberis, St Fagan's National Museum of History, the National Wool Museum at Drefach Felindre and Dolaucothi Gold Mines.
To find out more about Telemat's Business IT Support Contracts, Business and Town Wi-Fi or IT Business solutions click on the following links:
What's your reaction?
0
Cool
0
Bad
0
Lol
0
Sad