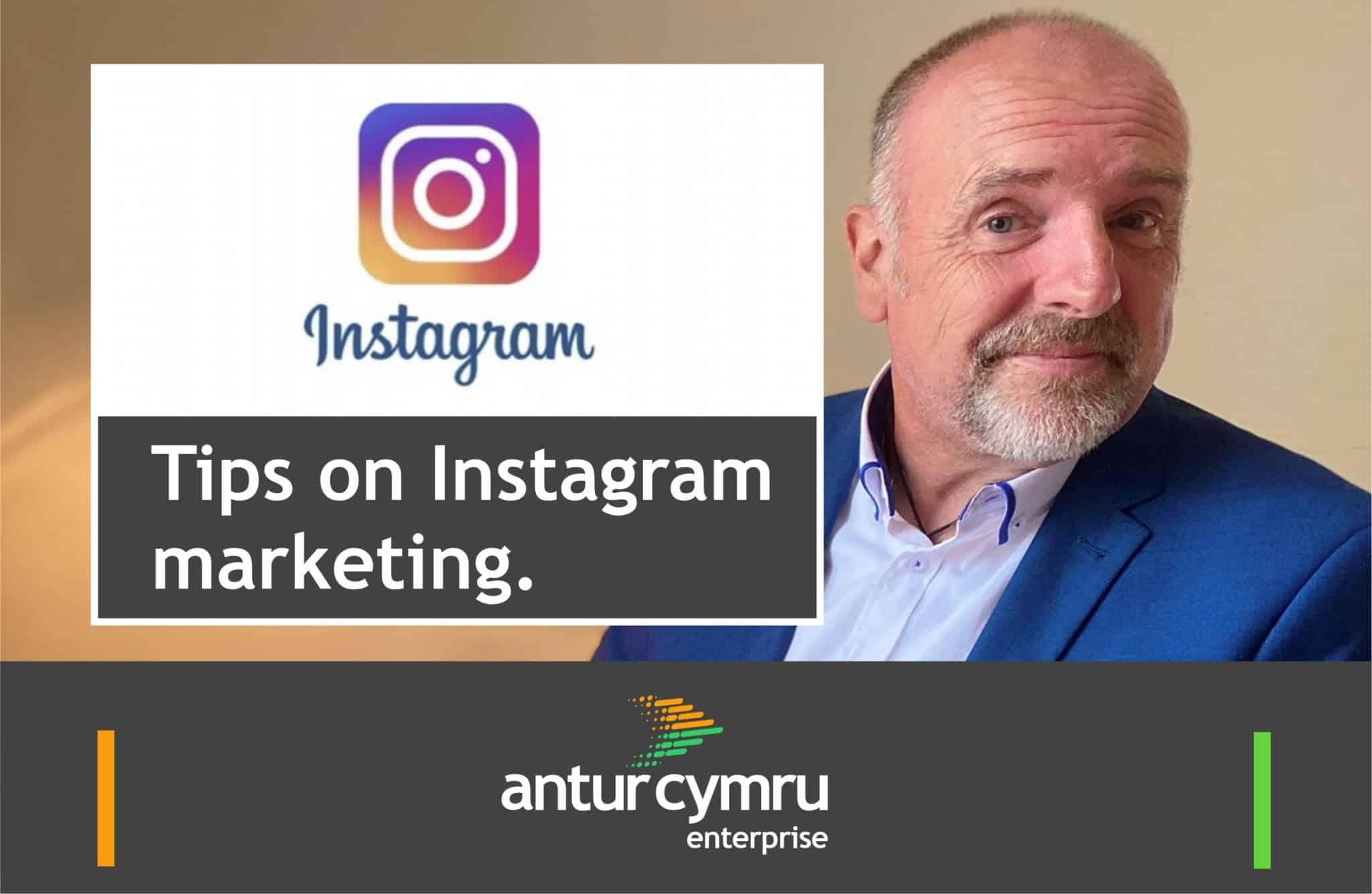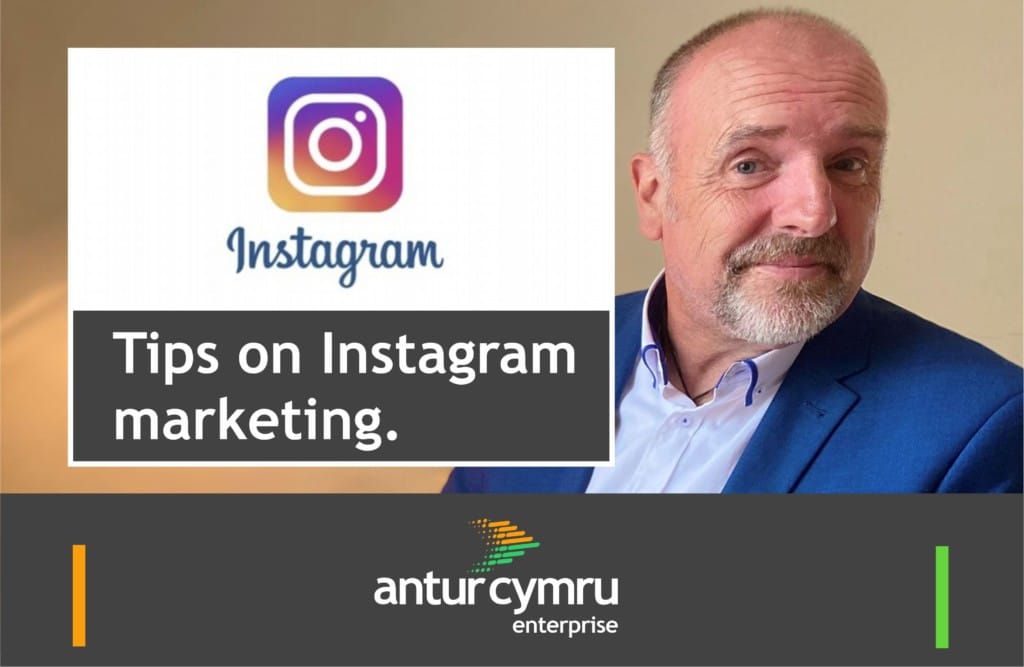 Instagram is one of the largest social media channels in the world. It allows users to share the photographic story of their lives both for personal and business use. It is a snapshot of the latest trends and news.
In purely business terms it goes hand in hand with Facebook and can be a good platform for sharing your business products and services offering a valuable promotional synergy.
Let's start by looking at some interesting statistics:
'Instagram had around 28.81 million users in the United Kingdom (UK). The largest share of Instagram users were individuals aged between 25 and 34 years old, at 30.9 per cent. This was followed by respondents within the 18 to 24 years old category'.
Source: Published by Statista Research Department, Oct 15, 2021, In July 2021,
Here are some 'quickfire' tips for promoting on Instagram:
1. Write a killer bio.
It only takes two-tenths of a second for someone to have an opinion of your brand online. This means first impression count and having a great Instagram profile and bio is critical.
Your bio will also play an important role in what actions your audience will take once they have landed on your profile. It could get them to follow you, view some more of your content or click on the 'backlinks' to your website.
Your Instagram bio should do the following:
Talk a bit about your business, your services and what you do well.
Appeal to your target audience.
Relay your brand tone and voice to instantly connect with your audience.
2. Include links and backlinks.
Instagram accounts can use links to drive traffic back to their homepage or relevant page on their website, this known as 'back links'.
You can also create special pages to link to your Instagram profile which are campaign-specific or relevant pieces of content.
3. Create an Instagram Business profile, – it's not the same as a personal profile.
Instagram has introduced business tools to help companies understand their followers and grow their businesses via Instagram. Just like Facebook or LinkedIn, Instagram has both personal and business profile options. When creating or converting to a business profile, you will need to include additional information about your business. For example, you will need to add a phone number, email address, and your physical business's address.
4. Use impactful profile images.
Your profile picture must have an impact and say what you do well, your audience needs to be able to recognise it easily when they visit your business on Instagram. For most businesses, this can mean choosing one of the following options:
Your business Logo.
Your business Logo-mark (the logo, minus any words).
An image about your Key product or service.
5. Set some business promotional goals.
When using any marketing platform such as Instagram, it's essential to have goals you want to achieve. Instagram is no different.
Here are some common goals that brands, teams, and individuals tend to choose for their Instagram presence.
Sell your products or services.
Build your audience.
Increase brand awareness.
Explain your company culture and values.
Share your business news and updates.
6. Pay attention to your colour palette.
Try to be consistent in the design of what you post, use defined corporate brand colours and keep your pictures to a distinct style. Instagram is an extended platform of your business and is no different to your signage, your website, or your adverts, be consistent. The same applies to the fonts you use.
7. Make the most of your captions.
Google likes captions and they also tell your message in an instant. You can use captions as a place for sharing stories and micro-blogging. You can also use them to add a short, attention-grabbing headline to a post or to ask questions and encourage replies
8. Post consistently.
Be consistent and publish often and your audience will learn when to expect new content. Build your content into a consistent schedule to maximise engagement. Most brands post to Instagram daily. The average tends to be 1.5 posts per day
9. Analyse your most successful posts.
It is vital to keep an eye on what is working and what is not on Instagram, and one of the best ways to do this is by analysing your Instagram analytics to check on things like:
Seeing which posts get the most likes.
Noting which posts get you the best engagement.
To guide your campaign and measure your success Instagram offers analytics within its business tools. Check on these to realise the audience trends your posts are experiencing
10. Always respond to comments on your Instagram.
If someone in your audience takes the time to share their thoughts with you, you must respond to them and show that you're listening. This will enable you to build your community and encourage better brand loyalty and engagement
11. Use hashtags to extend your reach.
Hashtags are a way to categorise content on many social media platforms and allow Instagrammers to discover content and what accounts to follow. Research has suggested that posts with over 11 hashtags tend to get more engagement.
Try creating a brand-specific hashtag. A hashtag created specifically for your brand/company that both you and your audience can use
12. Faces in posts tend to get better engagement.
A study recently looked at 1.1 million random Instagram pictures and discovered that photos with faces get 38% more likes and 32% more comments
13. Explore Instagram Ads if you have a budget.
Instagram has optimised its advertising platform with various forms of adverts now available. Adverts can be photo-based, a video ad or a carousel ad. These can offer your business an opportunity to tell a more detailed message. Read up on Instagram ads and see what they could offer in terms of campaigns and what it would cost.
Instagram also has the bonus of synergy with Facebook, enabling advertisers to reach people on Instagram based on demographics and interests, and information businesses have about their customers already from Facebook.
Some ideas to consider;
14. Run contests and giveaways.
Contests can be a good way to increase engagement and build a following among your audience on Instagram.
When executed effectively, contests can offer benefits for businesses by increasing awareness, reaching into your audience and helping build a stronger community. This will help to improve following and engagement.
Here are some ideas:
Photo sharing contest: In these types of contests, you ask your followers to share a photo using a selected hashtag. Try using this method and adopt a set theme.
Comments contest: With this type of contest, you ask followers to comment on your post to enter or even encourage users to tag a friend in the comments to enter — this can help increase the spread and adoption of the post.
Likes contest: This is probably the easiest contest to get up and running — simply liking your photo will enter someone into your contest. This means that there is no barrier to entry, and it will only take your followers a second to double tap to enter.
15. Timely and news-related content.
Look out for what's trending in the media such as relevant news stories, national days, or more personal celebrations that your customers experience such as national holidays.
You can be a part of the media discussion by creating relevant content based on your products and services. Align what you offer and make it appropriate and look at innovative ways to get a focused message to get your post seen and heard
16. Do you know any businesses you could collaborate with?
You could look to collaborate with another business on Instagram and share content and stories about your mutual products and services.
This type of joint marketing can work well when good content is delivered on both sides and value is being provided to each audience.
Do you need help with your marketing strategy and communications and refining or reinventing your online and social media platforms?
For further information click on the following link:
Or enquire about our Marketing Services for Welsh Businesses by speaking to Dai Nicholas,
our Marketing Manager now on 07736542280.
What's your reaction?
0
Cool
0
Bad
0
Lol
0
Sad