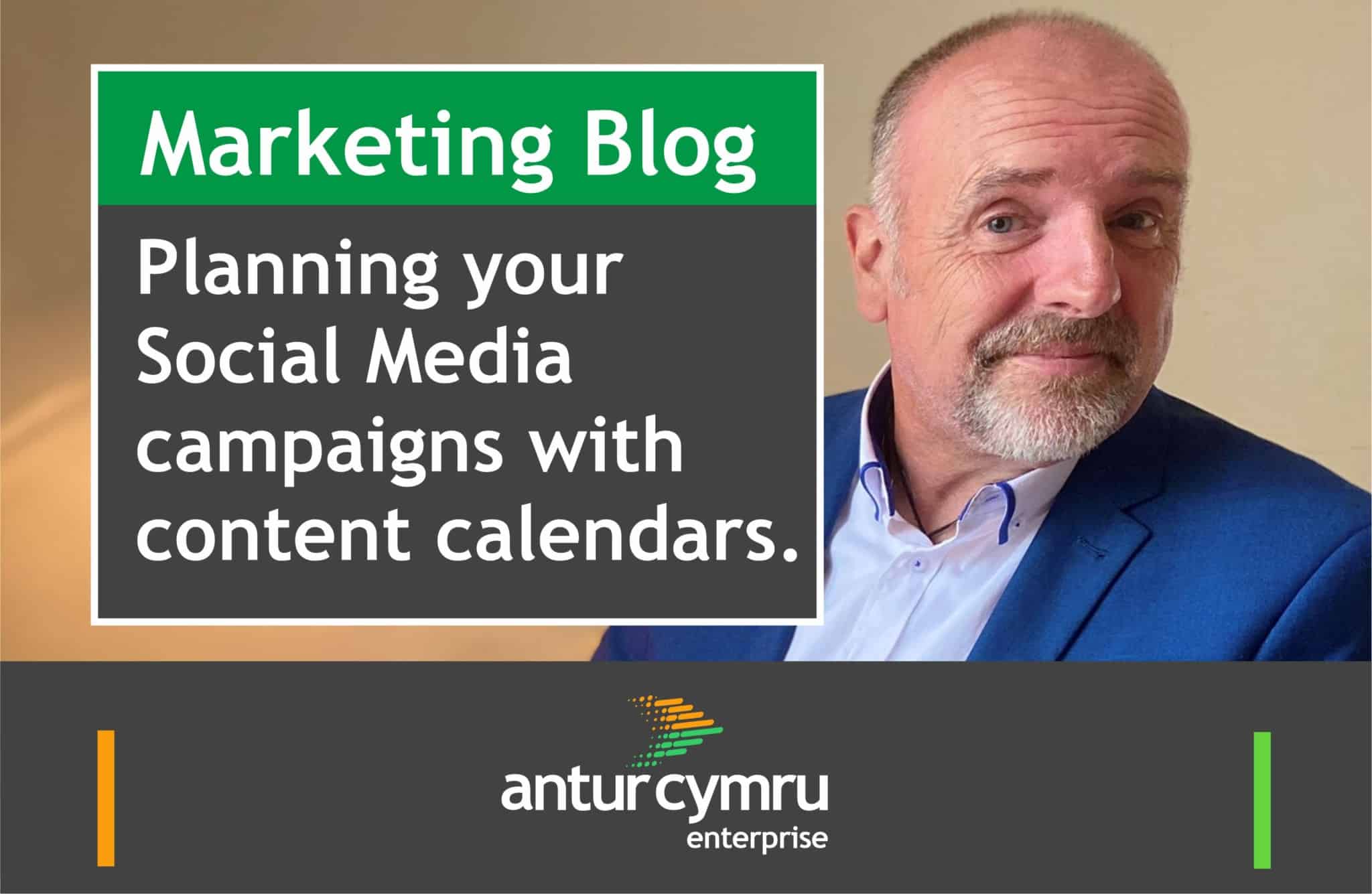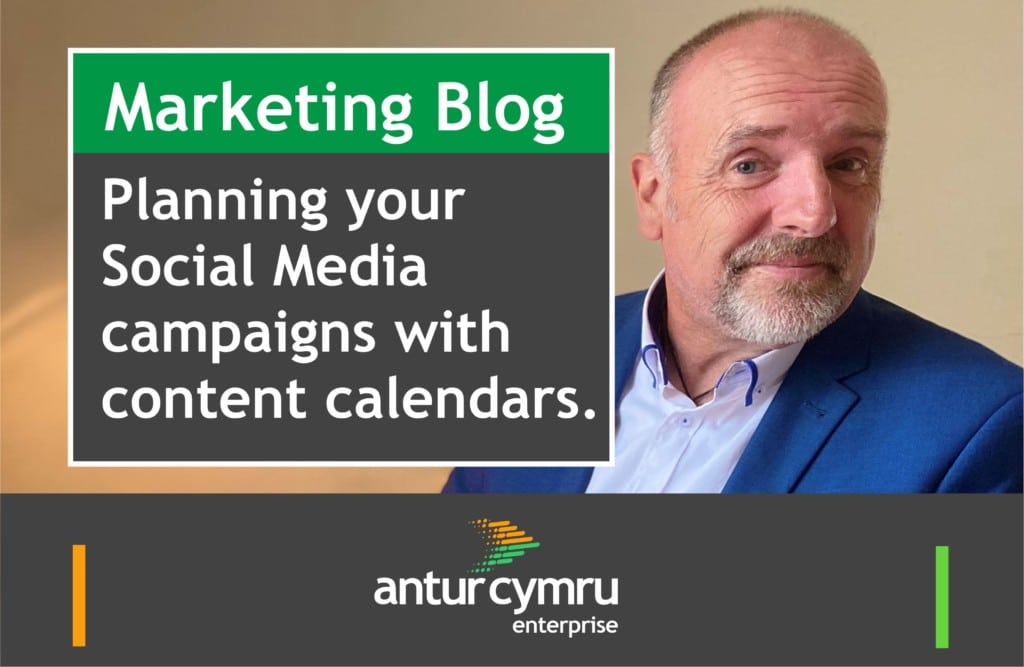 It can be challenging to keep up when you are managing several social media channels and creating lots of content.
A social media content calendar helps you plan your content and visualise your social media strategy and action plan over time. This will help you to get relevant timely and well-written content to avoid hastily written posts and publishing poor non-engaging content.
Here are 9 tips to help you to start planning:
1. Review and put measurements against your social media activity.
One of the benefits of digital marketing is that almost everything is measurable. It is worth taking time to go through your social media accounts and posts to see how your content is received.
Identify what types of content are getting more engagements on each platform. You need to further identify which posts sparked the most conversation. This gives you an idea of what to focus your efforts on overtime, maybe you could plan out the next month or two?
2. Define your business goals.
Get your business goals in place before you start your promotions. Think about what the return on your investment (ROI) of time and spend needs to be. Look at views, likes, shares and hard business returns such as enquiries and sales. It's also important that you look to increase followers and links such as on LinkedIn whilst increasing your database of contacts.
It is also important that you look at the web traffic that you are driving to your websites such as with 'backlinks' and the leads you are getting on all platforms. Make a note of your web traffic and performance on apps such as Google Analytics and notice how the performance of your website may have changed in relation to the social media campaigns you are running. Record these changes and use the facts and figures to refine and improve your campaigns and better measure your return on investment (ROI).
Pushing out content without a clear purpose will not benefit your business. Instead, it will only lead to wasted time, effort, and resources.
3. Plan your content to maximise return on investment (ROI).
Once you are clear on your goals, it is time to plan your content. It's very tempting when you hit a high-performing piece of content to keep posting similar content day after day and week after week. While this might work initially, it will have diminishing returns over time.
You need to be informed, innovative and creative when devising new content, make sure you are not posting the same sort of content time after time. Churning out, the same old messages will just lead to your followers becoming disengaged and even deciding to unfollow you.
4. Get your publishing frequency right.
Getting social media success will not be an overnight success. You will be required to undertake trial and error, work hard and show patience in learning what works for your business and what grabs your audience. Part of this learning will be to discover for yourself how frequently you need to post on each of your social media platforms.
Think about how often you can publish fresh content realistically. Think about what resources you have in time for you or your team. If you can only commit to posting three times a week, for example, that is fine if you stick to that as a posting schedule. It is often quality over quantity that matter if resources are stretched.
5. Always have evergreen content to hand.
Don't be afraid to reshare previous content if it's still relevant to your business goals and relevant to your audience.
If you're reading this then you are aware that blog posts provide content that has a long 'shelflife' and doesn't always rely on current trends to have relevancy. Understand the value of creating content that can be reshared. You can also use other content from specialists, interesting articles, and other websites within your messages, but remember to acknowledge the source of that content.
6. Look out for special events.
The year is full of special events. Do your due diligence and take note of local, national, and international holidays. Identify those holidays especially if there is a connection to the products or services you provide, use the theme to emphasise your selling points. A content calendar will reduce the risk of forgetting or missing out on these events.
7. Choose your publishing tool.
Manually uploading your posts from your diary or marketing communications plan is the hard way to do things. Instead, choose a publishing tool that will help you make the most of your time.
Automation helps you save time, achieve consistency in your social media marketing efforts, and gives you greater control over the content.
A well-thought-out and organised social media calendar serve as a framework for what you plan to share and promote across all social platforms.
8. Forward planning and your social media content calendar.
The illustration below may offer you a starting point at planning your content in a simple Excel spreadsheet in an effective way. Automated Social Media software such as Hootsuite and Facebook Business Manager will have these planning tools as part of the package. The added value they offer is that they will harvest the analytics and offer you the ability to generate reports on how your posts and content has performed.
Do your research online and see if there is a package out there to help you create an effective content calendar to drive your social media marketing. Its good practice to plan months in advance in detail.
This is an example of a monthly section of an annual social media calendar: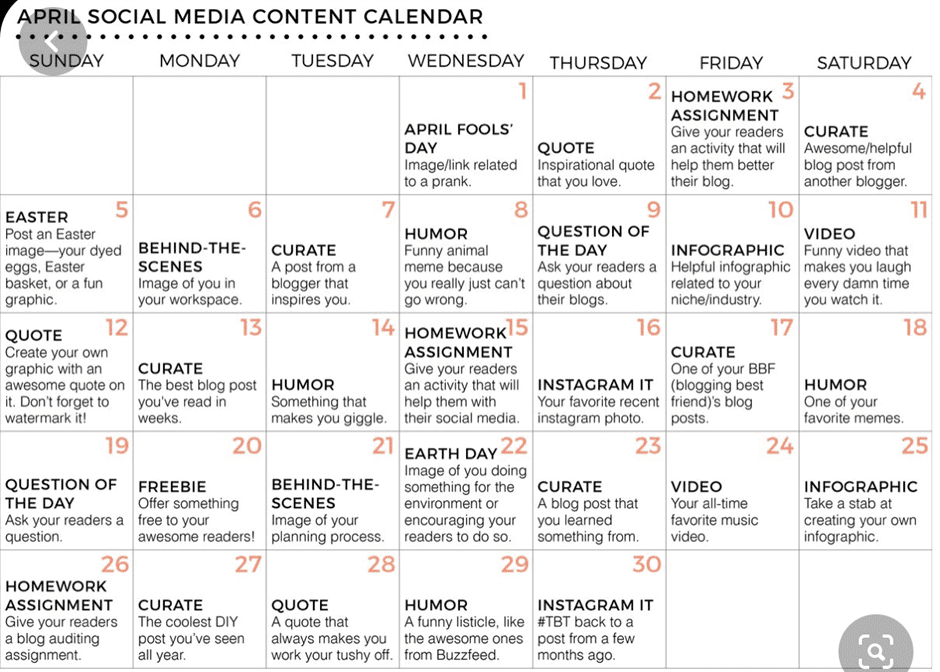 9. Annual planning to give you a picture of what content to look out for in line with your corporate business plan.
Another good practice is to plan out your year to help keep idea generation alive and get your images and content ready in a timely way.
This is an example of an annual social media calendar to help you plan your year and your own and national events.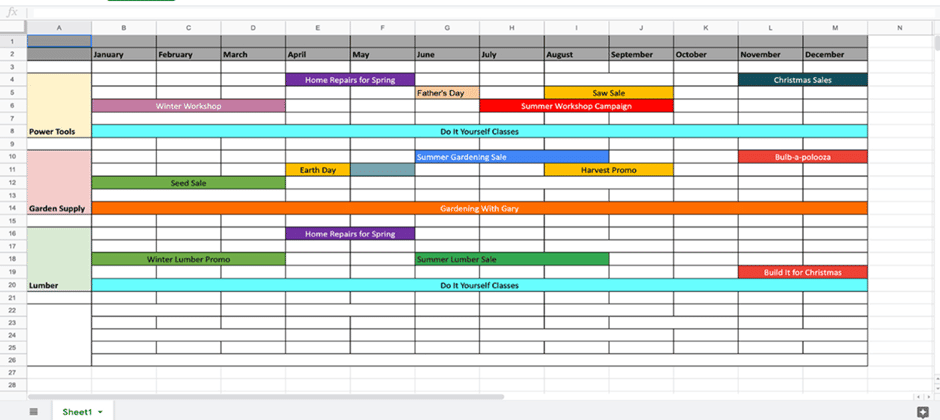 Do you need help with your marketing strategy and communications and refining or reinventing your online and social media platforms?
For further information click on the following link:
https://anturcymru.org.uk/consultancy-services/
Or enquire about our Marketing Services for Welsh Businesses by speaking to Dai Nicholas,
our Marketing Manager now on 07736542280.
What's your reaction?
0
Cool
0
Bad
0
Lol
0
Sad