Perspectif, a new service launched this year by Antur Teifi, has just launched its Market Intelligence report into the Hotel sector, setting out some of the challenges facing businesses in the sector and the opportunities to achieve growth .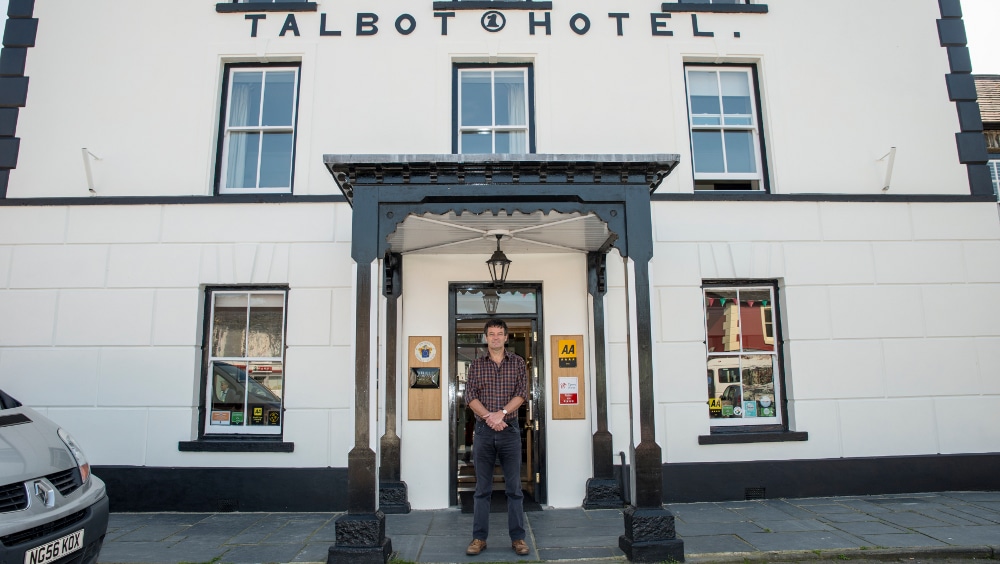 The Market Intelligence included within the report will enable businesses to plan their marketing activities more effectively using knowledge about trends in visitor numbers and how hotels across the UK and further afield are responding to customer trends.
Visitor number growth is likely to be driven by international visitors over the next five years.
Mobile marketing will become an increasingly important tool.
These are just two of a whole range of key points included in the sector report, which is available as part of a service delivered by Perspectif that aims to arm businesses with an analysis of their key markets to enable sound business decisions to be undertaken, backed up by real evidence in the form of trusted data.
The Talbot Hotel in Tregaron truly understands what drives customers to it, and their directors are building a successful brand and business by targeting the right customers in the right way.
Under owners Mick and Nia Taylor, the Talbot Hotel has carefully positioned itself in the market by building a good understanding of what motivates their customers for the range of services they offer. They deliver those services in a way that is underpinned by a core set of values – the aim to exceed expectations and quality of service. They are focused on giving all customers a great visitor experience, that starts from having local staff that know their local area and are as motivated as the owners to ensure visitors have a great experience.
Roz Sherman-Davies, Perspectif's Market Analyst states that this level of service meets one of the key trends in customer service that is increasingly seen in today's market place – that of personalisation.
'Visitors are looking for genuine authentic experiences, so if you have staff that are clearly passionate about the hotel and the surrounding area, guests will be left with a feeling that they have had a deeper, more unique experience that is not necessarily just part of a well-worn tourist trail,' said Roz.
'By consistently delivering this level of service, positive reviews will follow, as will more visitors. It's great to see a Teifi Valley business embracing this market opportunity and exploiting it in practice with obvious success,' she added
What's your reaction?
0
Cool
0
Bad
0
Lol
0
Sad