| | |
| --- | --- |
| Job Title | Client Relationship Officer |
| Reports to | Client Relationship Team Leader |
| Division | Business Wales |
| Salary Banding | From £21,000 per annum |
| Date Written | Revised December 2018 |
| Location | North Wales |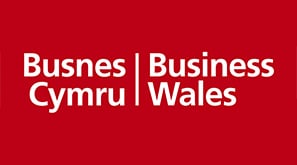 Reason for role:
As part of a partnership Business in Focus (BIF), Antur Teifi (AT) and Serco form Growth Partnership Wales (GPW).  From January 2016, for a period of five years, GPW will deliver the Business Wales Service, a business support service delivered across the whole of Wales on behalf of the Welsh Government.  This service is led by the National Manager who is supported to manage delivery pan Wales by three Regional Managers (North, Mid & West, and South).
The Business Wales service delivery model segments support into four levels, Self-employed, Micro Businesses and two levels of Growth.  Clients will be able to access advice through telephone, on-line and face-to-face support through a team of Business Relationship Managers and Business Advisers.  A broad range of business information and advice is provided to start-up and existing businesses.
Job Summary:
Support regional delivery of the Business Wales service.  To process enquiries into the segmented service model, providing information, signposting and referring to internal and external stakeholders.  To provide client relationship management support to the advisory team and representing the service in promotional activities.
Key Responsibilities:
Act as the first point of contact for all client enquiries, undertaking initial diagnostic to accurately determine eligibility for support and growth potential along with any additional client needs, referring and processing each enquiry accordingly, e.g. signposting to BOSS system for on-line training, refer to appropriate level/specialist in delivery model, etc.
Where appropriate provide information, signpost and/or make referrals to specialist partner organisations and intermediaries as appropriate, documenting in accordance with procedures and within prescribed timescales.
Work with Advisers to maintain client relationships with monitoring and supporting clients during the client journey at prescribed intervals.  Review client's progress and ascertain if any further support is required, cross-refer to retain engagement with the service or signpost to external partners as appropriate, and review client satisfaction.
Attend marketing events, e.g. business shows, partner events and related activities, to promote the service and contribute to client engagement targets.
Undertake the accurate management of client data ensuring all activity is recorded on IT systems and intervention outcomes are evidenced and documented compliantly.
Undertake duties to a high standard of customer service in a professional and timely manner.  Maintain good knowledge and understanding of public and private sector support and services available for SMEs for the region.
Support the Client Relationship Team Leader by identifying and making recommendations for continuous improvement, e.g. procedures, systems of work.
Undertake any other duties as reasonably required by the Management Team of Business Wales.
Equality & Diversity:
Promote the equality and diversity through the business support and information provided to Business Wales' clients.
Maintain an up to date awareness, training and CPD of equality & diversity issues and how to professionally deliver an inclusive service to all clients.
Deliver an inclusive service in line with the Antur Teifi values and Welsh Government contractual requirements.
The above is a broad definition of the job responsibilities.  It does not take into account every aspect of the job which the jobholder may be required to perform.  Flexibility is essential since the jobholder's working hours will be determined by the requirements of the business.
Person Specification
 

Essential

Education / Training
Experience

Working in a support services team to undertake high volume of client enquiries and deliver an effective service to a high standard of customer service
Working under pressure to achieve team targets/regional objectives
Working within an environment that requires accuracy, to be compliant to prescribed internal and external audited standards and procedures

Knowledge

Good understanding of how small local businesses operate and the needs of SMEs in the context of the regional economy

Skills / Competencies

Effective in determining priorities, planning time, organising workload to establish measurable results, objectives and milestones for self.
Customer Service – Works and collaborates with others effectively, is able to identify needs and deliver workable solutions, manages expectations, modifies individual approach to different situations.
Analysis and use of evidence – gathers the relevant information, presents evidence concisely
Effective working productively under pressure, adapts and accepts changing circumstances
Ability to interact effectively with people, establishing and maintaining effective working relationships
Good interpersonal skills and relates well to people at all levels.  Confident communicator with networking skills for promoting the serviceActs with integrity, defends equal opportunities and leads by example to uphold organisational ethics and values
Excellent IT skills and Microsoft Office
Valid driving license or ability to travel in Region on a regular basis and Wales on an occasional basis

Highly Desirable

Education / Training

Business related qualification, e.g. ILM Level 2 Business Support, NQF Level 3 Business Administration, or higher

Experience

Good work experience with public sector and/or public sector service providers
Good experience working in business support in either public or private sectors
Experience of working with EU funds
Working in a service that is compliant to equality and diversity, delivering an all-inclusive service

Skills / Knowledge

Knowledge of business support available from Public and Private sectors
Knowledge of EU funding requirements
Knowledge of equality and diversity when providing a public service
Welsh speaker desirable
What's your reaction?
0
Cool
0
Bad
0
Lol
0
Sad