Telemat IT Services rebrands to align itself within the Antur Cymru Enterprise business portfolio.
Telemat IT Services is following in the footsteps of Antur Cymru Enterprise by promoting its bilingual services to the whole of Wales. It was clear from customer and stakeholder research that not many in the business world knew that it had set up Town Wi-Fi schemes in 22 towns across Wales, nor were they aware that Telemat are a cutting edge IT service provider to SME's in a vast array of business sectors across Wales.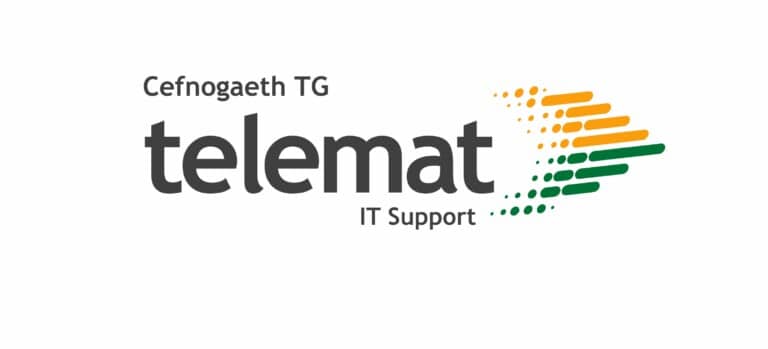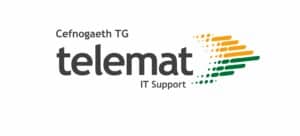 Towns including Caernarfon, Carmarthen, Cardigan and Conwy have enjoyed packages that along with providing Wi-Fi connectivity, the Telemat solutions offer the ability to harvest vital data in customer tracking, shopping habits and key opportunities to market to visitors for return visits providing a more sustainable local shopping experience. This is vital in the post COVID-19 world with towns being an integral driver in recharging the rural economy.
Telemat IT Services have established SLA contracts with Y Senedd, the National Museums of Wales amongst others and many business services in sectors such as accounting and legal markets, in fact it services over 100 SME's with SLA's in total across Wales.
Aled Davies, Manager at Telemat IT Services explains:
"We have been successful in winning many prestigious SLA contracts with many clients that have multi-site IT requirements. I believe winning these is down to our experience in delivering IT solutions, keeping up with cutting edge technology and the fact that we conduct business and business support totally bilingually".
Telemat's response earlier this year to the COVID-19 crisis was swift and incisive, getting its customers transitioned to home working and able to continue trading by setting up IT systems to enable back office, sales and team networking to continue. Most solutions were delivered within 24 hours of the order coming in.
Telemat is currently leading the market in remote working, rural connectivity and packages for communities, farms and towns to give these important economy drivers a cutting-edge and help them trade in the new virtual business world.
See: www.telemat.co.uk or phone 01239 712345
What's your reaction?
0
Cool
0
Bad
0
Lol
0
Sad